Mobile Mechanics of Chicago
We all know how precious your vehicle is to you. Whether your vehicle's grounded or in the shop, it can leave you upset and agitated. That's why Mobile Mechanics of Chicago come to you.
We save you some valuable time and keep your car on the road. Thanks to the experience of our mobile mechanic operations, coupled with the thought of delivering innovative and reliable services, we have become the number one resource in the Chicago area for the latest vehicle repair mode.
Since the very beginning of the company, we have been fortunate to maintain a steady record of accomplishments with faithful customers. This is to the credit of the 14 mobile mechanics who now work in our company. They strive to keep your car or truck running, as well as when you bought it. Additionally, with their skills, we also seize the opportunity of expanding our range of affordable mobile mechanics services. Since we strive for total customer satisfaction whenever we repair a car, we send mobile mechanic teams who are of ESA certified in Chicago.
Do You Have Car To Be Fixed?
Starter Replacement
If your starter motor is malfunctioning, you'll most likely hear...
Pre-Purchase car Inspections
To ensure you buy a reliable vehicle that will give you value for your money and serve you well, it is essential you hire a mobile mechanic to offer pre-purchase auto inspection services.
Purchasing a pre-owned vehicle without the insight of whether it is worth the money can lead to a costly mistake. Buying a car in Chicago may be one of the largest investments you can make.
Fluids: Check condition, age and levels or evidence of leaks
Body: Mobile mechanic survey for collision signals
Electrical components: Each checked by a Chicago electrical mobile mechanic.
Computer Scanning: Checks engine trouble codes, checks stored codes and PID verification.
Suspension and brakes: Include brake pads, wheels, tires, ball joints, bushes, anti-roll bars, and many more.
Engine and Transmission: Any part of the engine or transmission capable of undergoing a visual inspection by a mobile mechanic.
In Chicago, we have trained and certified mobile mechanic drivers to help in this situation, who can go with you and run the vehicle through a multi-point inspection and road test.
The transmission is a critical feature in ensuring your vehicle runs smoothly and efficiently. If you believe your vehicle has any problems with the transmission, call Mobile Mechanics of Chicago.
Difficult Gear shifting: When your transmission becomes challenging to shift, it can be a sign of hydraulic issues connecting the clutch to the clutch pedal.
Slipping: As you step on the gas and the revs rise, but your vehicle doesn't speed up, this is a very serious problem which can cause your clutch to burn out and your gearbox to stop working.
The drivetrain encompasses components which generate the power to propel your car. Its motor, transmission, wheels and driveshaft form portions of your drivetrain.
When either of these components begins to malfunction or work incorrectly, it may have a dramatic impact on your car's performance. To drive a vehicle without an effective drivetrain is a frightening experience.
If you lose control of your vehicle, immediately stop and contact a mobile mechanic in Chicago. Not only is your suspension starting to collapse, it can damage many other parts of your car. A sound suspension and steering system are not just necessary for safety; they affect performance. Once a local Chicago mobile mechanic deals with these issues, he reinforces your car's integrity.
Problems in these two areas easily link to each other. A mobile mechanic in Chicago knows if your battery is fully charged, your alternator is working. If not, he can replace your faulty alternator with a new one.
Your alternator is vital in keeping your vehicle's battery at full charge. If your battery fails, your alternator can deliver enough juice to keep you going. Lights dim at night are a sign your battery or alternator are failing.
We don't limit the services of a mobile mechanic in Chicago to work on cars and trucks. Something as simple as a dead battery needs a fast response and a check to be sure that is the issue.
Call a mobile mechanic to make sure you don't waste money on the wrong part, no matter where you are in Chicago.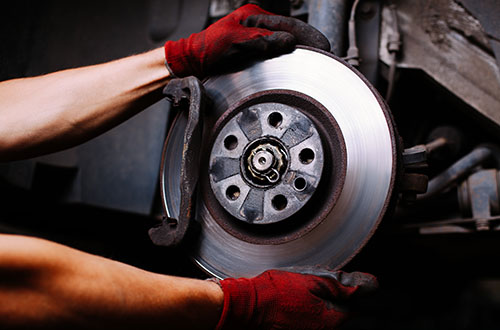 Our Commitment
Every mechanic we appoint to work in Chicago will do their job correctly. While working on the vehicle, please acquaint yourself with the work of our mobile mechanic and ask questions that every mobile mechanic of ours will be happy to answer. Apart from every mobile mechanic we employ, there is no way to become the No. 1 expert in Chicago without the help of our customers.
They put their trust in us during the last thirteen years and allowed us to work on 17,200 vehicles around the Chicago region. To further build on this, we have the best mobile patrol mechanics teams; who all go through rigorous checks to make sure they are trustworthy and reliable. Each vehicle has been through the hands of many a mobile mechanic for a repair, inspection and servicing and all thanks to our 12,200 faithful customers, new and old.
Do You Have Car To Be Fixed?